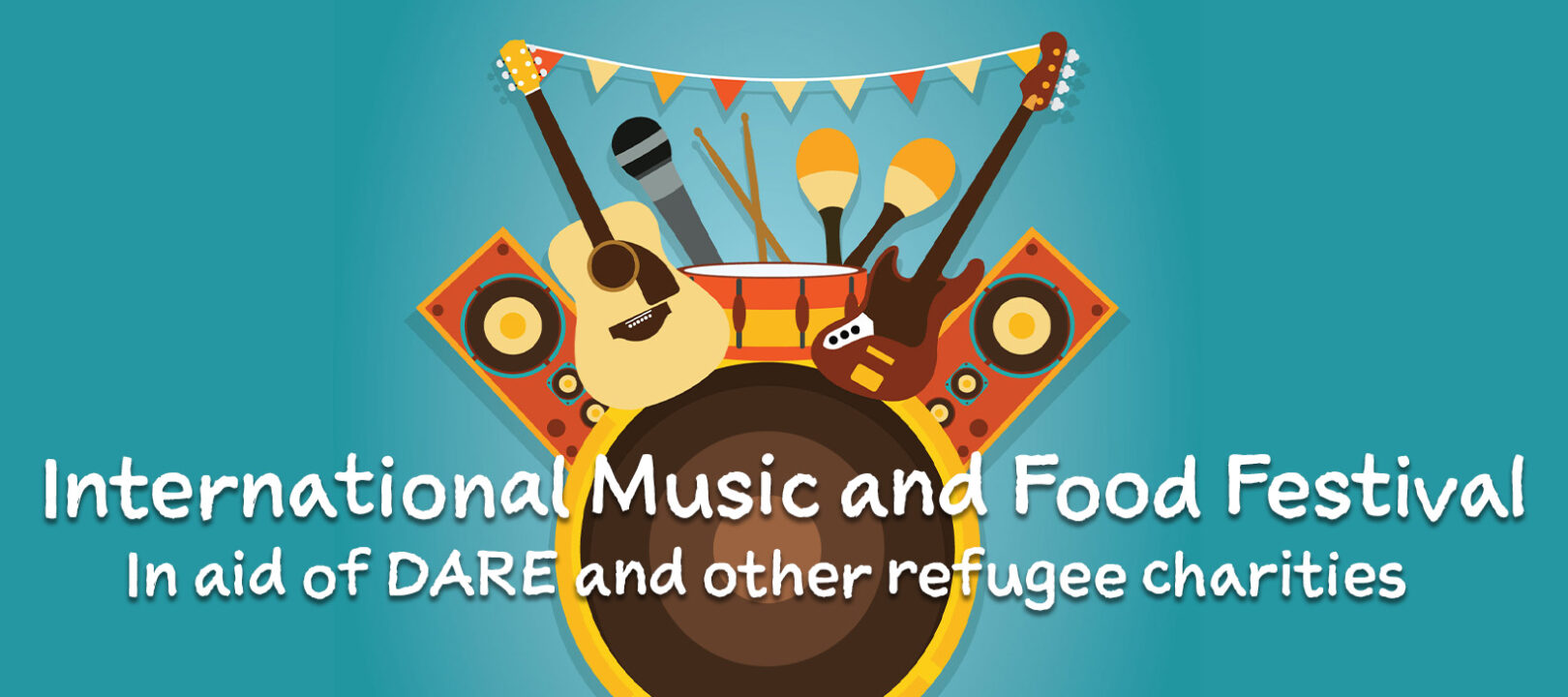 International Music Festival in aid of Refugee Charities
A night of world music celebrating togetherness, healing and well being:
Pressure Drop are a street Ska and Reggae band specialising in outdoor events.
The repertoire draws from classic Ska/Reggae artists such as Bob Marley, Toots and The Maytals, and The Specials as well as making reggae versions of popular hits by Outcast, The Blue Boy and many others.
The One Steel Band have been using their unique style of tropical tunes to warm events of all types for the past 30 years.
Playing a mixture of infectious island melodies, well known pop songs and sing alongs – all with a Caribbean twist – these guys are of the most popular providers of world music on the circuit, and have performed in 12 different countries.
Ariel Cubillas, from Havana, has got a rich musical background in Cuba as both performer and composer. He belongs to the so-called ""Contemporary Cuban Song"" movement, a very wide concept that gives us an insight into the modern Cuban cultural identity.
Josh Doughty began playing the kora (a west African 21-stringed harp) when he was eight years old. First learning from his father, Adam Doughty, Josh soon developed a fascination for the instrument and would practice for hours on end, rewinding and replaying cassette tapes of kora masters and figuring out how to play along.
Makantza – Infused with a fiery passion from the Balkans, this five-piece play Romani Gypsy music as if their lives depended on it! With an infectious energy that draws you into the their music Makanitza inspire awe, bewilderment, joy and laughter wherever they go.
4pm – 6pm – Pressure Drop playing in Car Park
6pm – 7pm – The One Steel Band
720pm – 800pm – Ariel Cubillas
820pm-900pm – Josh Doughty
920pm – 10pm – Makanitza