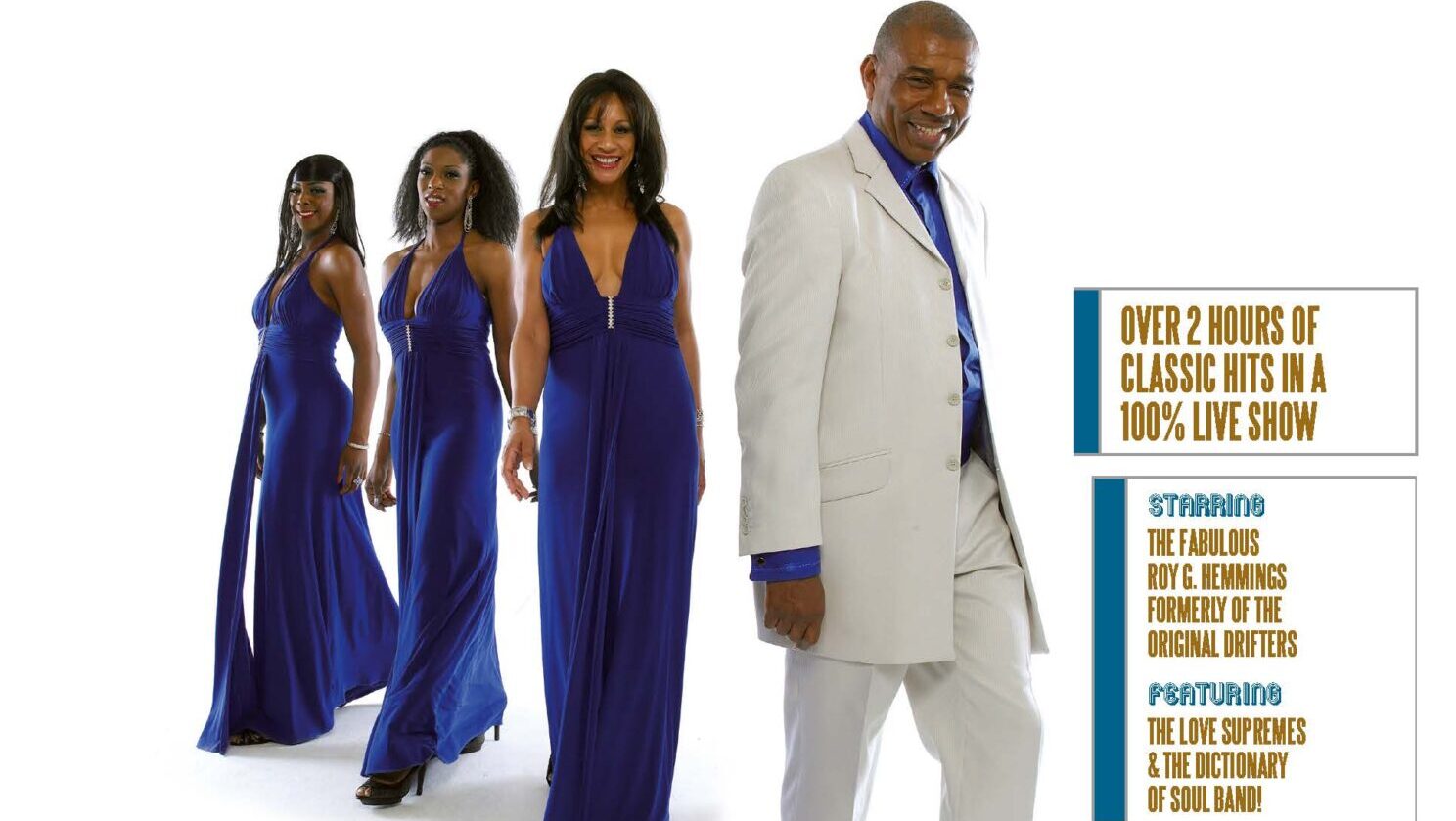 Roy G Hemmings Hits of Motown
Both critics and fans agree that Roy G Hemming's is a great showman and dynamic singer. Understood as the longest serving former member of legendary group, The Drifters, Roy had worked alongside founder Johnny Moore for more than 20 years.
Roy is currently touring with his "Hits of Motown Show" featuring "The Love Supremes" with the smooth harmonies and slick dance routines; add a stunning dimension to the shows.
'Roy G Hemming's Motown Show also features songs by the DRIFTERS.
This Show feature some of the classic hits Motown, by The Supremes, Martha Reeves and the Vandellas, The Four Tops, The Temptations, Marvin Gaye, Stevie Wonder and Lionel Ritchie to name but a few. This electrifying show features such classic hits as 'Stop In The name Of Love' 'Dancing in the Street', 'I Can't Help Myself', 'I Heard It through the Grapevine', 'My Girl 'Reach Out I'll be there' and more.