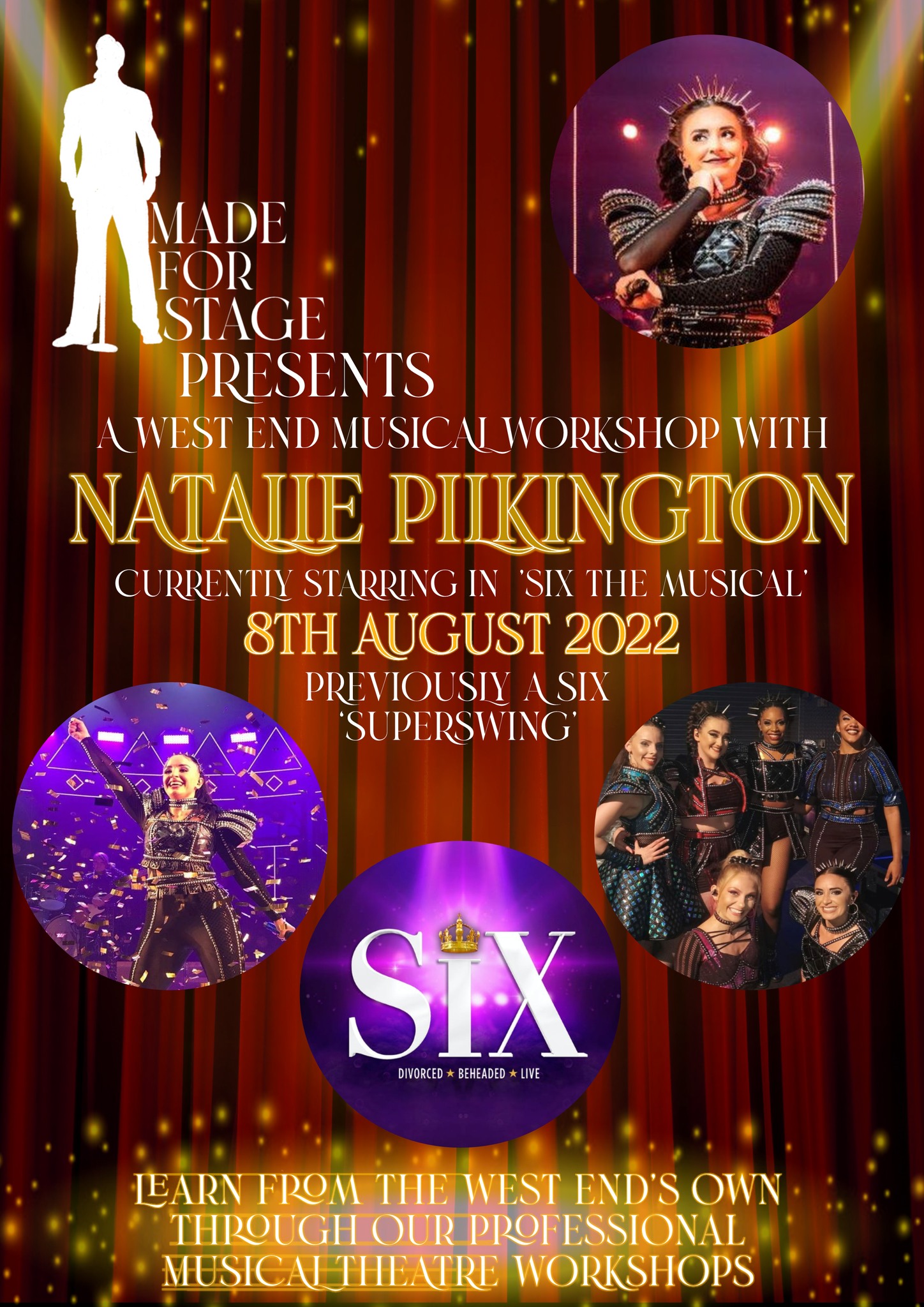 West End Musical Workshop
Mon 08 August @ 1:00 pm
-
2:30 pm
West End Star Workshop from
Made For Stage UK
based at
Blackburn Empire Theatre
The Westend is coming to Blackburn
"I promised when I opened our doors there would be some incredible opportunities in the not-so-distant future. I am beyond ecstatic to announce that some of my close friends have offered to come up and teach 2 separate Westend Master workshops.
"Natalie is currently starring in the critically acclaimed musical 'Six' where she landed the role of 'Super Swing' back in 2019. This meant she has had to learn and play all Six Queens. She played each of the Queens for 18 months before becoming dance captain and alternate Parr and Seymour on the U.K. tour. She will be performing at the Manchester Lowry this month and spending one of her days off with us. Natalie will be teaching routines from the actual show so don't miss the chance to become a 'Queen'.
Natalie will be with us for just one masterclass on Monday 8th Aug from 1 – 2.30pm at the Blackburn Empire Theatre. This workshop is available to anybody from 8 years upwards. This is a workshop not to be missed by any musical theatre fans as it is a rare opportunity to learn from one of current reigning Queens of Six."
To Book Natalie's workshop please follow the links below:
We can't wait to see you all at the theatre for this rare opportunity.
Always living the Dream