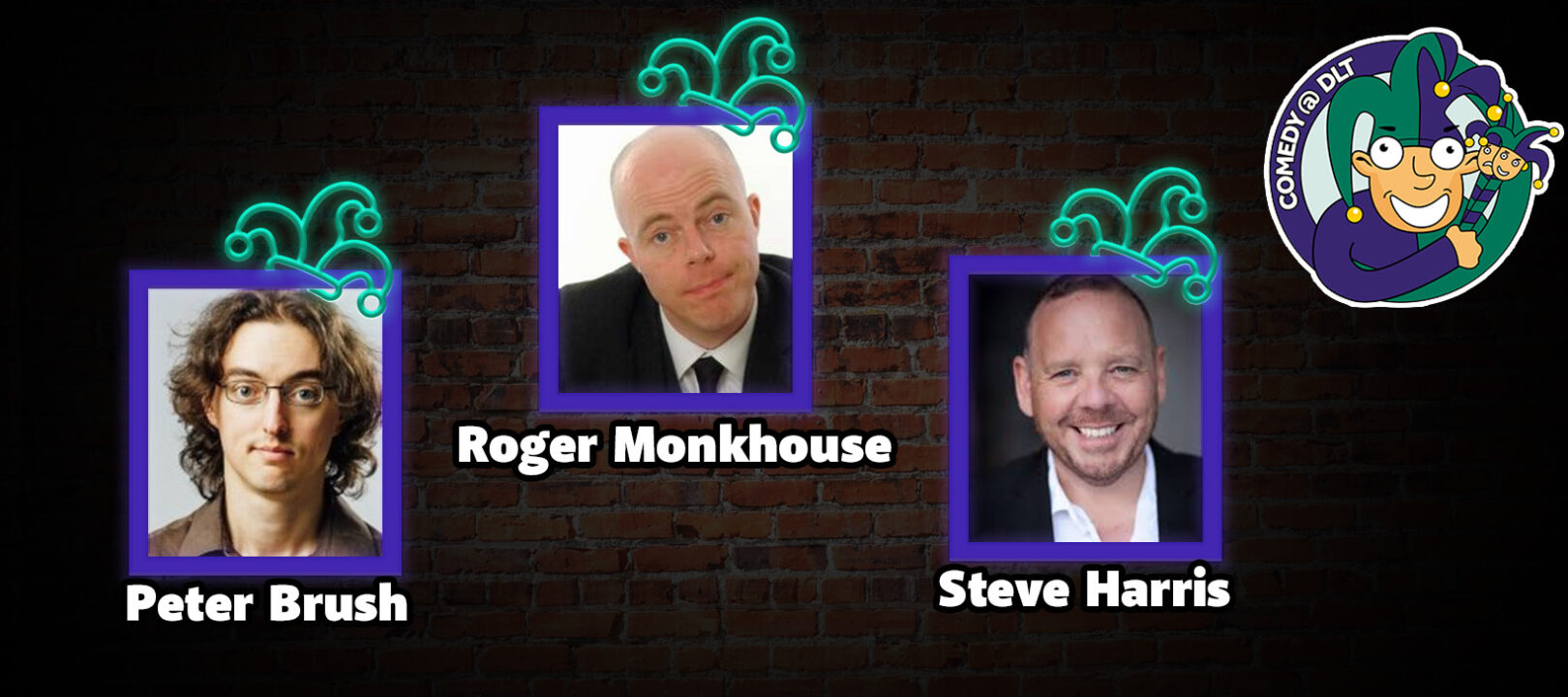 Also introducing… Mike Cox!
Mike has been performing comedy since 2011 and quickly made his mark on the comedy scene with his sharp witted observational style which saw him crowned South Coast Comedian of the Year in 2014 as well as making the final of the prestigious Amused Moose Laugh Off in 2016. He can be seen at comedy clubs up and down the UK.
Peter Brush
A highly distinctive performer and deft writer of finely crafted jokes, Peter Brush unassumingly takes the stage with his slight bespectacled frame and scruffy hair, before consummately conquering it with an arsenal of razor sharp quirky one-liners and peerlessly original routines, all delivered in an amusingly awkward fashion.
Steve Harris
Steve first leapt on stage back in August 1998 and within 3 months had won himself the coveted North-West comedian of the year award after just 5 gigs. With his ever-expanding reputation the demand for Steve has come from all different types of media outlets including Radio and Television. With support slots with the likes of Johnny Vegas, Peter Kay and Lee Evans, Steve comes highly recommended from the heavy weights of comedy themselves. Whether he's dealing with hecklers or his mum has found out where he's playing there's always a level of warmth in his attack even if it is pre-emptive. Whatever age or walk of life you're from Steve has something for you, guaranteed to have you breathless with laughter, a master of the obvious and a Ninja of the not so obvious, you'll be hit so hard by a punch line you won't know where it's come from.
Roger Monkhouse
One of the most intellectual comics in the business, Roger Monkhouse oozes class with every syllable he utters, be it a wry observation or a witty oneliner, all delivered with a laconic, urbane Surrey posh accent, that has not been crushed by far too many years living in the north of the country. A comedy club owner himself when he is not performing, Roger knows exactly what an audience wants and delivers it with a deadly combination of charm and as e equally cerebral critic put it: "he packs in more observations on the human condition in a twenty minute set than a whole lecture on Jean-Paul Satre".
Acts subject to change. 18+ Proper swearing. Fully seated. We want everyone to have a great night at our shows. Please respect those sat around you by putting your mobile on silent and not talking when acts are on stage. Sorry, but we can only refund or reallocate of the show is cancelled. Thanks!