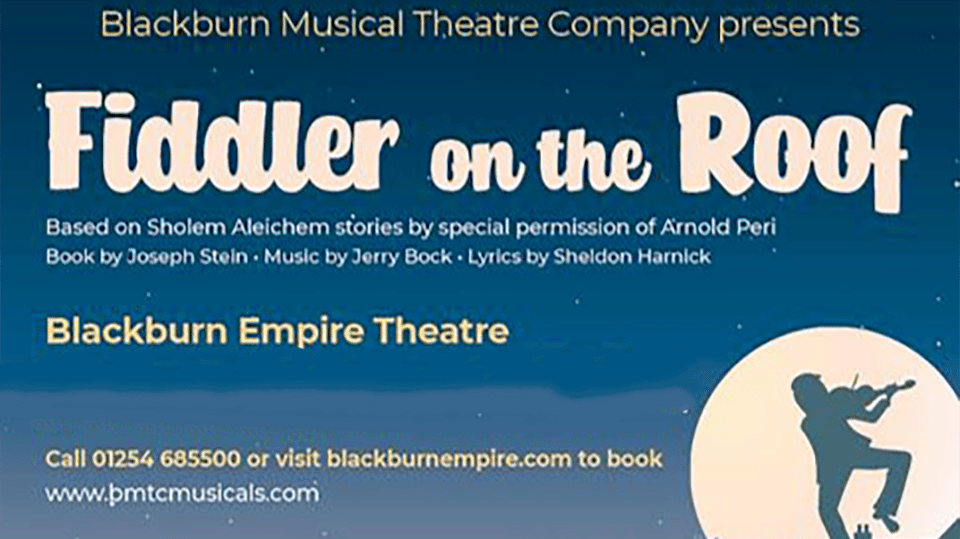 Fiddler on the Roof – Blackburn Musical Theatre Company
Tue 10 May, 2022 @ 7:30 pm
"If I were a rich man", I'd buy a loads of tickets and go and watch "Fiddler on the Roof" at the Blackburn Empire Theatre.
This musical tells the story of Tevye the mikman, and his family's struggle to survive in Tsarist Russia in 1905. It's the eve of the Russian Revolutionary Period and changes are inevitable, which is a real challenge for Tevye and his beliefs and traditions.. It's very emotional and humorous in equal parts with wonderful haunting music and songs such as "Sunrise Sunset", "Sabbath Prayer", "Matchmaker", "If I were a Rich Man", and many more.
BMTC would be delighted if you would join us for an evening which will take you through a range of emotions but leave you feeling you'd been part of a great experience which is what live theatre is all about! Ticket prices range from £12-£14 with discounts available for group bookings. For large group bookings, please contact the box office on 01254 685500.