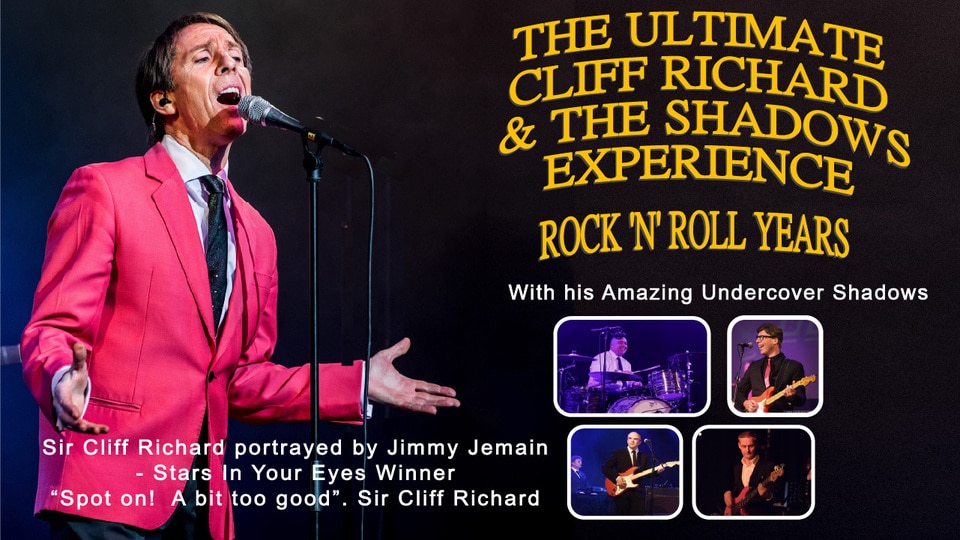 Jimmy Jemain with his Undercover Shadows
Sat 16 September @ 7:30 pm
The Cliff and The Shadows Experience
Rock 'n' Roll Years
This first-class concert performed by the UK's multi awarding winner Jimmy Jemain and his authentic and dynamic "Undercover Shadows".
It will transport you back in time with the best well known hits of Cliff and the Shadows.
The authentic look and sound of this show is unbelievable.
Venues up and down the country have been singing and swaying along.
Join us and remember The Rock 'n' Roll Years!