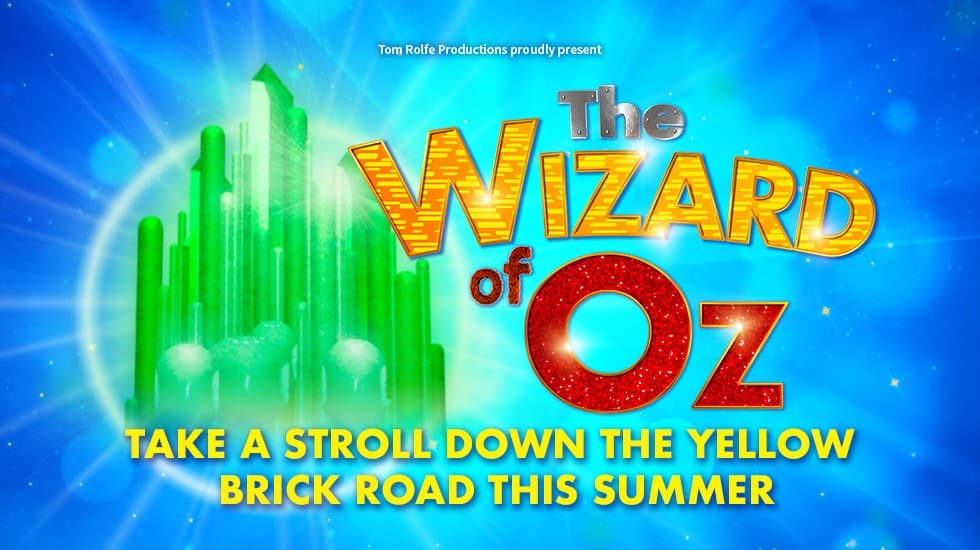 Take a stroll down the yellow brick road this Summer!
Join Dorothy, Scarecrow, Tin Man and the Cowardly Lion on a magical adventure to the Emerald City.
Journey with the brave foursome along the yellow brick road to find out if the scarecrow gets a brain, the tin man gets a heart, the lion gets some courage – and Dorothy finds her way back home.
"This fun-packed pantomime twist on the original story is guaranteed to have you cheering Glinda the Good Fairy, booing the evil Wicked Witch of the West and rolling in the aisles with laughter."
"With stunning scenery, beautiful costumes and hilarious comedy, this is the summer treat for all the family."
So what are you waiting for? Use your BRAIN, and find it in your HEART to pluck up some COURAGE and book your tickets to join us down the yellow brick road!