King George's Hall and Darwen Library Theatre have announced two new gigs for music fans.
At the Blackburn venue, Boyzlife, a collaboration between BRIAN MCFADDEN and KEITH DUFFY will hit the stage on Friday 28th February 2020.
Two of the world's biggest bands BOYZONE and WESTLIFE come together,
For the very first time, with a full band production show.
This specially adapted theatre production will include many of their greatest hits, the catalogue includes a record breaking 18 Number 1 singles and 9 number 1 albums, and combined record sales of over 60 Million Units.
Expect to hear, 'World Of Our Own', 'Mandy', 'Queen of My Heart', 'Picture Of You', 'Words', 'No Matter What', 'Uptown Girl', 'Flying Without Wings', 'You Raise Me Up', 'Going Gets Tough', 'Swear It Again', 'Father and Son', 'Love Me For A Reason', 'My Love' and many, many more.
At Darwen, following their sell-out show earlier this year and due to massive demand, Hue and Cry are returning to Darwen Library Theatre on Saturday 9th May 2020.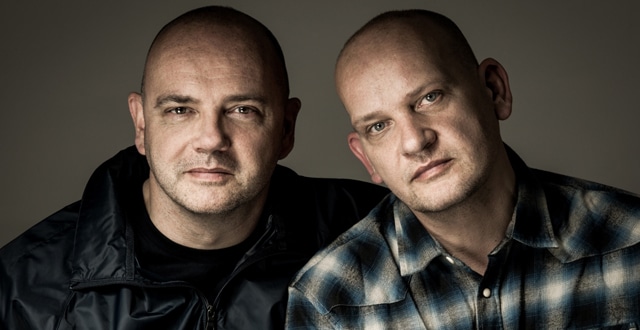 Brothers Patrick and Gregory Kane formed Hue and Cry in 1983 and the duo made a huge impact in the late 80's with the albums 'Seduced and Abandoned' and 'Remote' as well as massive hit singles such as 'Labour of Love.'
Albums like 'Stars Crash Down' and 'Jazz Not Jazz' ensured Hue and Cry's continued triumph in the 1990's, whilst the release of the hugely applauded 'Open Soul' in 2008 brought them firmly back into the limelight. The release of their seasonal album 'Xmasday' (2009) and live album 'Bitter Suite Again' (2010), preceded the release of 'Hot Wire' (2012) which received rave reviews. To date Hue and Cry have sold in excess of two million records worldwide.In 2017 the band released their long awaited twelfth studio album Pocketful Of Stones to critical acclaim, gaining 4/5 stars in both the Sunday Express and The Scotsman.
Tickets for both shows are on sale at 10am on Friday 30th August 2019.