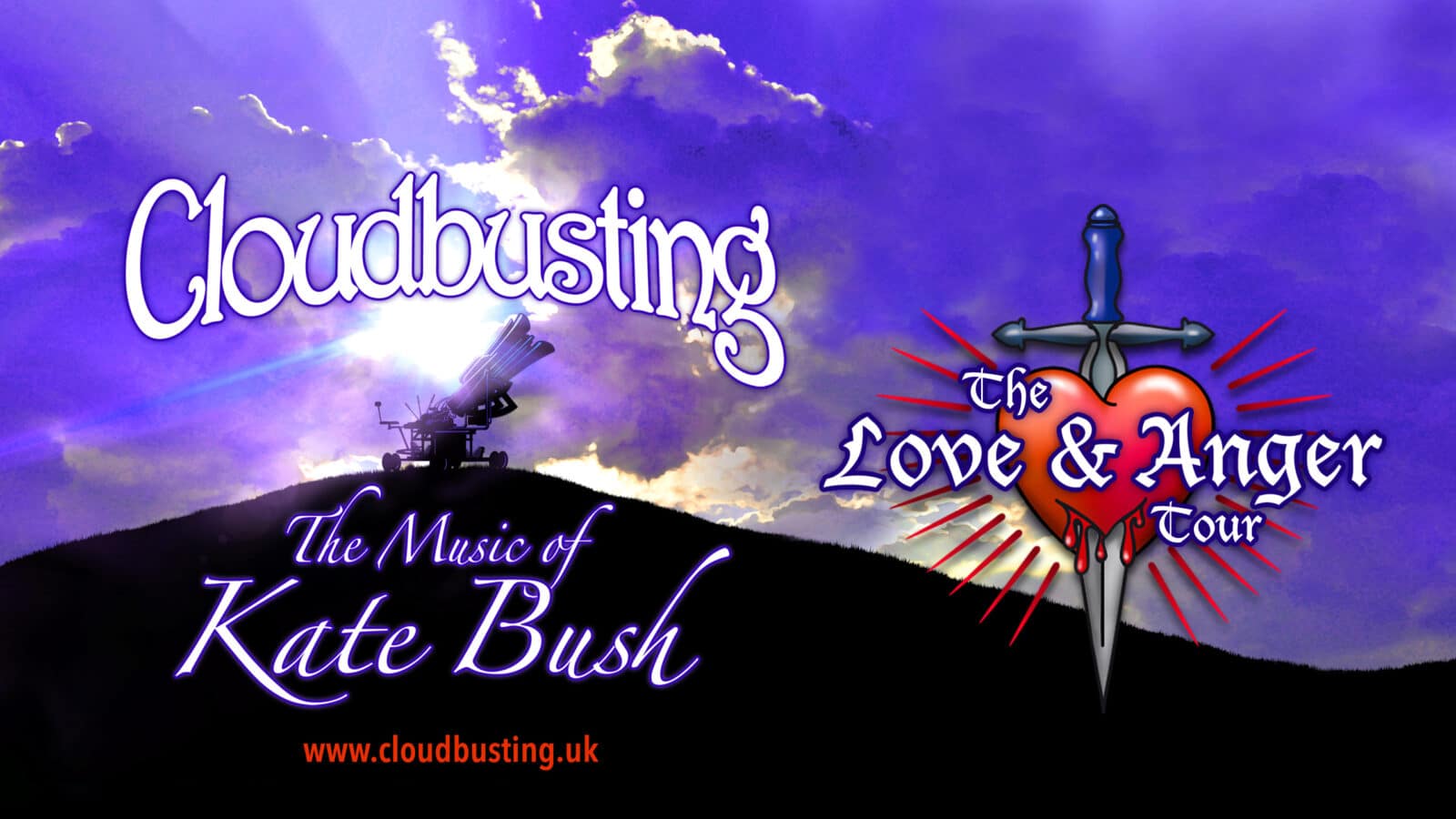 Cloudbusting – The Music of Kate Bush
Sun 30 October @ 8:00 am
-
5:00 pm
Cloudbusting can't wait to share their love for the music of Kate Bush as they bring their brand new LOVE & ANGER TOUR live to the stage!
As the longest running and most universally applauded homage to the music of Kate Bush, Cloudbusting has been championed by BBC ONE as one of the most authentic tributes in the world. Their passion for Kate's music has won over sceptical fans everywhere, challenging perceptions of what a tribute band can be and resulting in sell-out performances across the UK.
'Utterly, surreally brilliant' – Mick Wall, Classic Rock Magazine
Exploring Kate's unique repertoire, Cloudbusting take you on an extraordinary journey as they explore the themes of Love & Anger. Whether exhilarating or tormented, joyful or anguished, innocent, bitter or even taboo – one thing for sure is that it's never a simple path in Kate's song book! The two-hour stage production will also feature all the hits you would expect to hear – Wuthering Heights, Hounds Of Love, Running Up That Hill, Babooshka – all with breath-taking vocals and superb musicianship.
Many of Kate's original collaborators from stage and studio have been inspired to join the band on stage, including bass player Del Palmer, drummer Preston Heyman and dancer Stewart Avon Arnold, all of whom performed with Kate on her legendary Tour of Life live shows back in 1979.
'I could have been listening to Kate herself!' – Preston Heyman