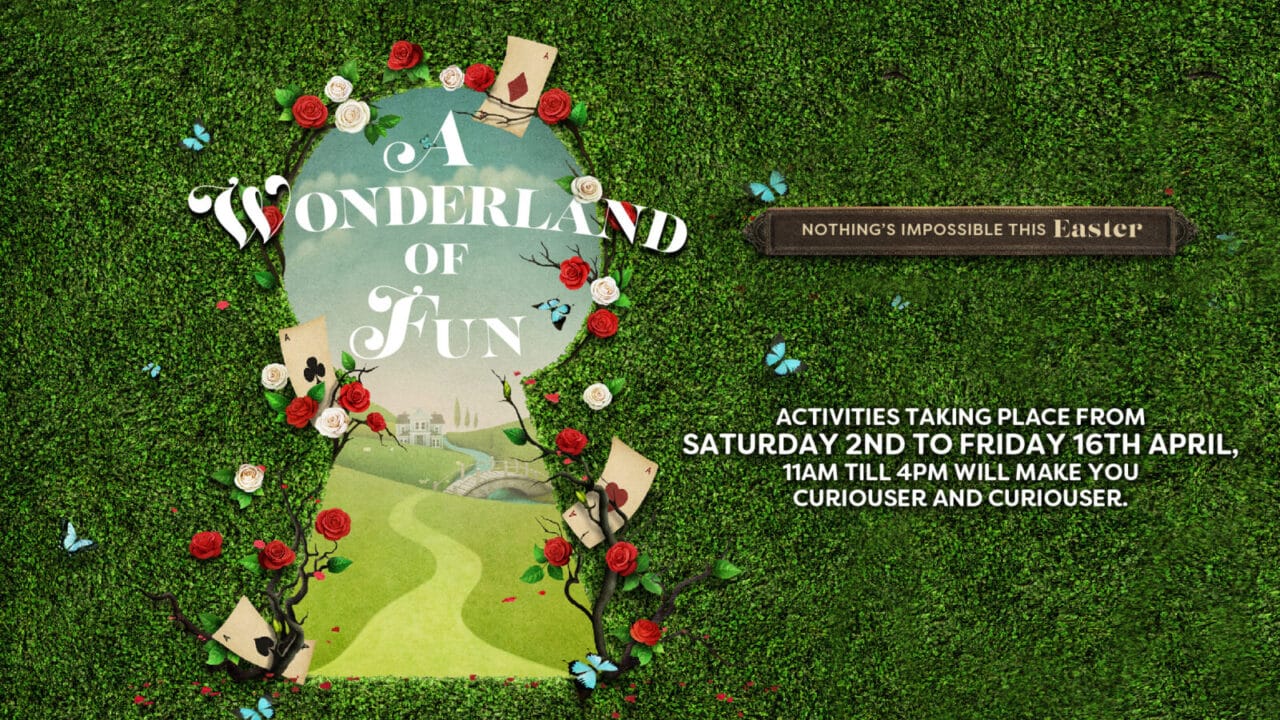 Easter Wonderland of Fun of The Mall
Fri 15 April, 2022 @ 11:00 am
-
4:00 pm
The Mall Blackburn is gearing up for its first major Easter event for over two years and is looking forward to welcoming little shoppers to its free Wonderland of Fun!
A whole host of activities aimed at making children curiouser and curiouser will take place every day from Sunday 3rd April until Friday 15th April from 11am until 4pm in an elaborately decorated space next to Muffin Break on Market Way.
The experience will give children the chance to let their creativity run wild with crafts that mirror the Wonderland theme.
In addition to the activities, The Mall is working with Secret Santa to collect Easter eggs that will be distributed to families in need this Easter. Donations can be made at The Ask Me Point in Victoria Court.
The Easter schedule is as follows:
Monday 4th April
Wonderland tissue paper art
Make wonderful coloured wonderland pieces of art, painting with tissue paper.
Tuesday 5th April
Make a White Rabbit plant pot, plant a seedling bulb, then take it home and watch it grow.
Wednesday 6th April
Thursday 7th April
Make handheld fun Cheshire Cat smile masks.Great for selfies!
Friday 8th April
Playing card guardsman puppets
Make your very own standing playing card guards.
Saturday 9th April
Sunday 10th April
White rabbit wooden spoon puppets
Turn a wooden spoon into a cute White Rabbit puppet.
Monday 11th April
Decorate delightful cupcakes with delicious candies.
Tuesday 12th April 
Design your own hanging suncatcher and then colour in with special glass paint pens.
Wednesday 13th April
Thursday 14th April
Friday 15th April
Traditional Easter baskets