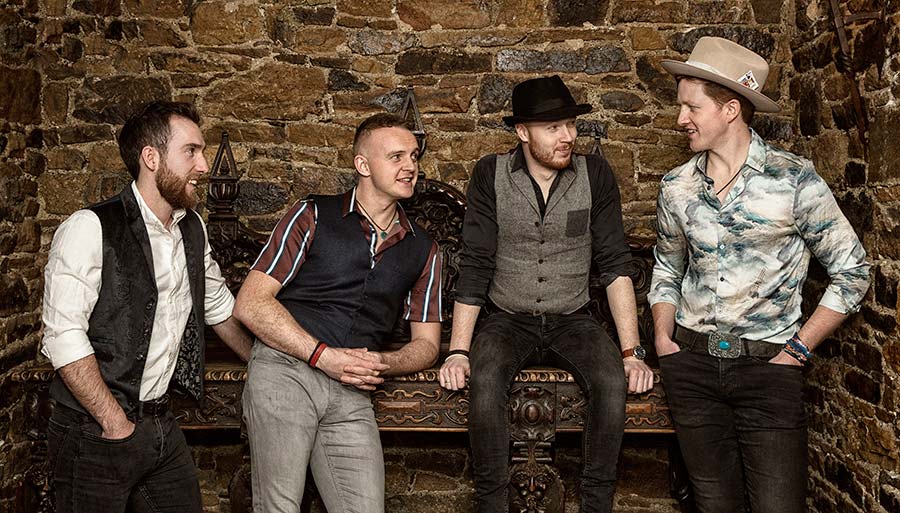 JigJam are a multi-award-winning quartet from the heart of the midlands of Ireland. Blending the best of traditional Irish music with Bluegrass and Americana in a new genre which has been branded as 'I-Grass' (Irish influenced Bluegrass), their onstage energy along with their virtuosic musical ability, has captivated audiences throughout the world.
Jamie McKeogh, Cathal Guinan and Daithi Melia all hail from Tullamore with Tipperary born Gavin Strappe completing the quartet. All four members grew up immersed in Irish traditional music and culture which is reflected by the band collectively achieving over twenty All-Ireland titles at Fleadh Cheoil na hÉireann competitions. They have now developed their own unique style of music influenced by American Folk music whilst staying true to their Irish roots.
Described as 'The best Irish group so far in bluegrass' this sharply dressed outfit deliver an energy-fuelled, foot-stomping live performance. All multi-instrumentalists, JigJam interchange between banjos, guitars, fiddles, mandolins and double bass onstage which creates an experience which is pleasing to both the eye and the ear.