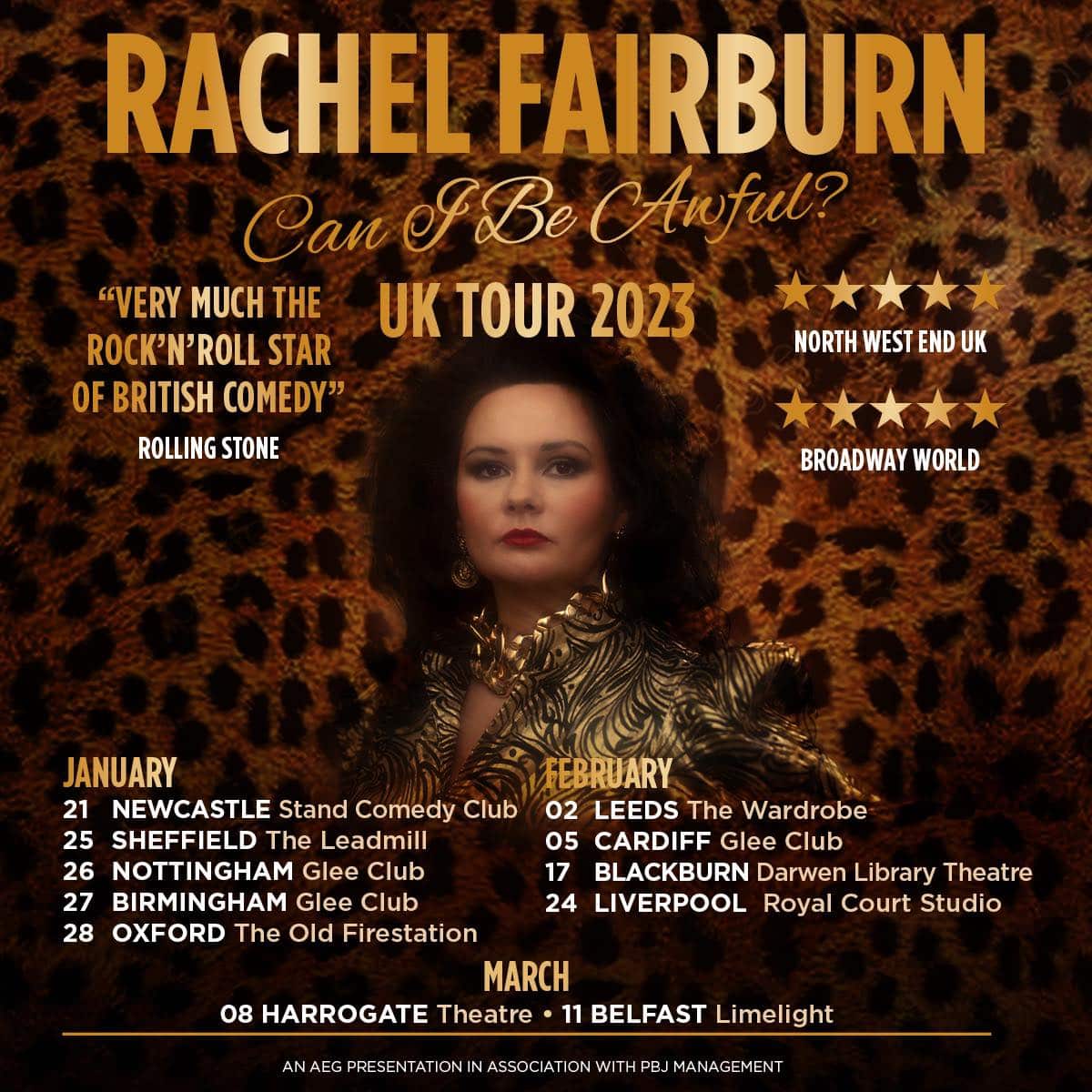 Rachel Fairburn Can I be Awful?
Fri 17 February, 2023 @ 7:30 pm
What's wrong with saying it how you see it? Why is Rachel's "truth" not respected? Why are you all so annoying? Probably because nobody tells you that you are. Let Rachel change that… Catch her hilarious stand-up headline tour 'Can I Be Awful?' around the UK in 2023.