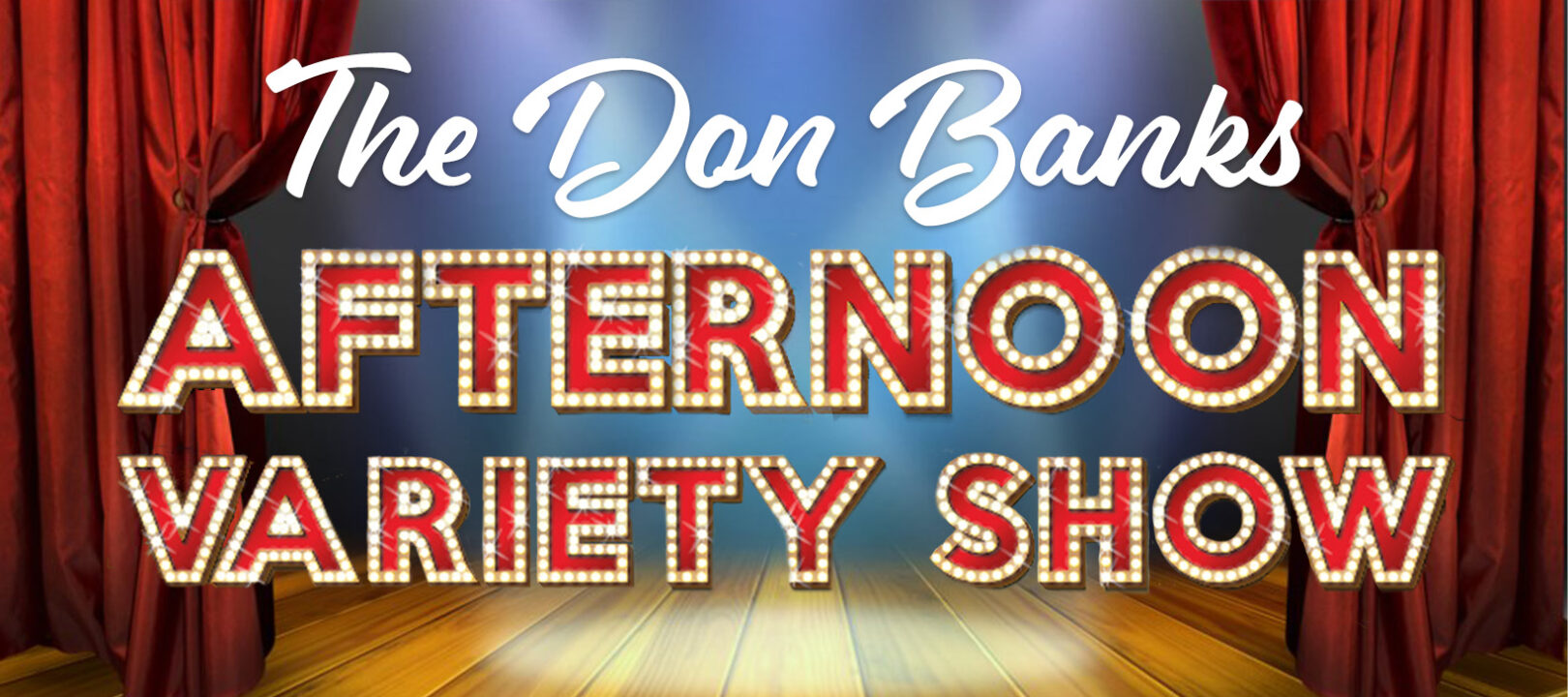 The Don Banks Afternoon Variety Show – Christmas Special
Wed 07 December @ 2:00 pm
After an absence of two-and-a-half years, we are pleased to announce that the popular monthly Afternoon Variety Show at Darwen's Library Theatre is now back up-and-running on the first Wednesday of the month from 2.00pm till 4.30pm.!
The show is now presented by Darren Towers – the man with the glittering catch-phrases and suits to match, so sun shades are advisable.! The 'Power In The Tower' will introduce a line-up which will be a great mix of comedy, music and song.
It will be a poignant occasion as, once again, we give a nod to regular host Glen South who sadly passed in November last year and the variety afternoon's original host, the now retired Darwen comedian, Don Banks.
It is hoped that the afternoon variety show will act as a showcase for local artistes and anyone interested in taking part in a future show can contact Steve at: bfmaevents@gmail.com.
The fun, relaxed afternoons, which had become a popular fixture on the Darwen calendar, were halted by the Covid pandemic but we are pleased to confirm they're definitely back home where they belong.!
Your Host & compere  – Darren Towers.
"There's Power In the Tower" / "DLT – The Place To Be"
Amy Carr – Dynamic Female Vocalist.
Lee Calvin – Classic Christmas Rock.
Good To Go – Rock Harmony Band.