Excitement is in the air as Go Ape, the popular adventure course, announces the opening of its newest location in Witton Country Park, Blackburn. Promising an unforgettable experience for thrill-seekers of all ages, Go Ape Blackburn will be the first standalone venue catering specifically to young explorers. The launch is scheduled for this summer, and anticipation is already building among adventure enthusiasts.
Go Ape Blackburn will offer two thrilling high-ropes experiences for youngsters, namely Treetop Adventure and Treetop Adventure Plus, ensuring there's something for everyone. These hour-long escapades are perfect for children over 1 meter tall who are ready to take their first steps into the treetops, as well as for more cautious explorers seeking an exhilarating challenge.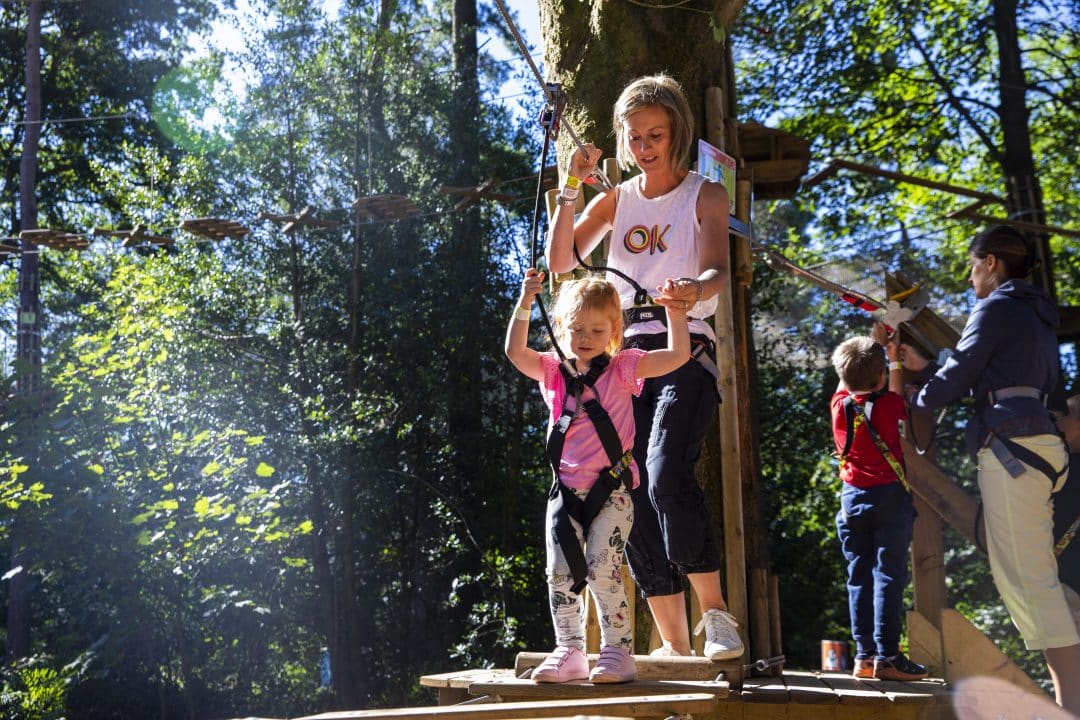 Participants can expect an array of heart-pounding activities, including daring tree-to-tree crossings, zip lines, and much more. Safety is a top priority at Go Ape, and the courses utilise a continuous belay system to ensure a secure and controlled environment. This not only provides peace of mind for parents and guardians but also promotes confidence-building, teamwork, and problem-solving skills among young adventurers.
Treetop Adventure, priced at £20, is specifically designed for children over 1 meter tall. The course features multiple loops of crossings, culminating in an exhilarating zip wire descent to the ground. Be prepared for screams and laughter as participants navigate wobbly bridges and tackle tree-to-tree crossings, each loop more thrilling than the last. Whether observing from below or swinging alongside their little ones in the trees, parents and guardians will witness firsthand the growth in confidence and height achieved through conquering the course.
For older children over 1.2 meters tall and 6 years old, Treetop Adventure Plus offers an even more challenging experience. After completing a loop of the Treetop Adventure course to build confidence, young explorers can ascend higher into the canopy to put their skills to the test. With higher platforms, longer zip lines, and more intricate crossings, this hour-long adventure is sure to keep adrenaline levels soaring. Priced at £25, Treetop Adventure Plus is an opportunity for older children to showcase their courage and agility.
To celebrate the opening of Go Ape Blackburn, the company is hosting an exciting competition. Participants have the chance to win a school trip for their class by naming the brand-new gorilla carving that will find its home beneath the tree top courses. The gorilla carvings, handcrafted by renowned chainsaw artist Tim Atkins, have become iconic symbols at each Go Ape location. Parents, guardians, and teachers can enter on behalf of their children or even as an entire class. To participate, simply visit the Go Ape website at https://goape.co.uk/locations/blackburn/name-the-gorilla-competition and fill out the form.
Images are stock images from Go Ape.