With a long weekend ahead for many, we've picked some of our favourite events taking place in and around Blackburn over the Bank Holiday Weekend.
Sun 29 Aug 2021 – King George's Hall reopens its doors after the lockdown with a show of big name soul acts. They include Alexander O'Neal, Shalamar, Odyssey, Rose Royce ft.Gwen Dickey.
Alexander O'Neal will be performing his massive hits including Criticize and Fake. O'Neal's track "Never Knew Love Like This" is a Northern Soul Classic earning him fans all over the country. While his signature style is an upbeat modern soul style, created through his gospel singing technique, he is equally capable of blasting out funky, up-tempo numbers or delivering tender ballads.
Shalamar's string of dance-soul hits began in 1979. Throughout the early '80s the group were favourites on the U.S. R&B scene. In the UK the group had a string of hits with songs such as "Take That to the Bank" (1978), "I Owe You One" (1980) and 1982's "I Can Make You Feel Good", "A Night to Remember", "There It Is" and "Friends". The album of the same title Friends was also a big seller in the UK crossing the genres of pop, disco and soul.
What lies ahead for this resilient group remains to be seen but you can believe that a night with Shalamar will still be …. "A NIGHT TO REMEMBER".

Tickets available here: King George's Hall
---
Sat 28 Aug 2021 – Blackburn Empire Theatre brings a laugh a minute family show with double act "Two Men Without Assistance".

Their mix of comedy and magic will have you rolling in the aisles. The show comes with a warning that it is NOT for SERIOUS PEOPLE!
Two Men Without Assistance will not be responsible for any silliness or frivolity that may occur during the show. If you suffer from a serious disposition, please seek medical advice before attending this show.
Tickets available here: Blackburn Empire Theatre
---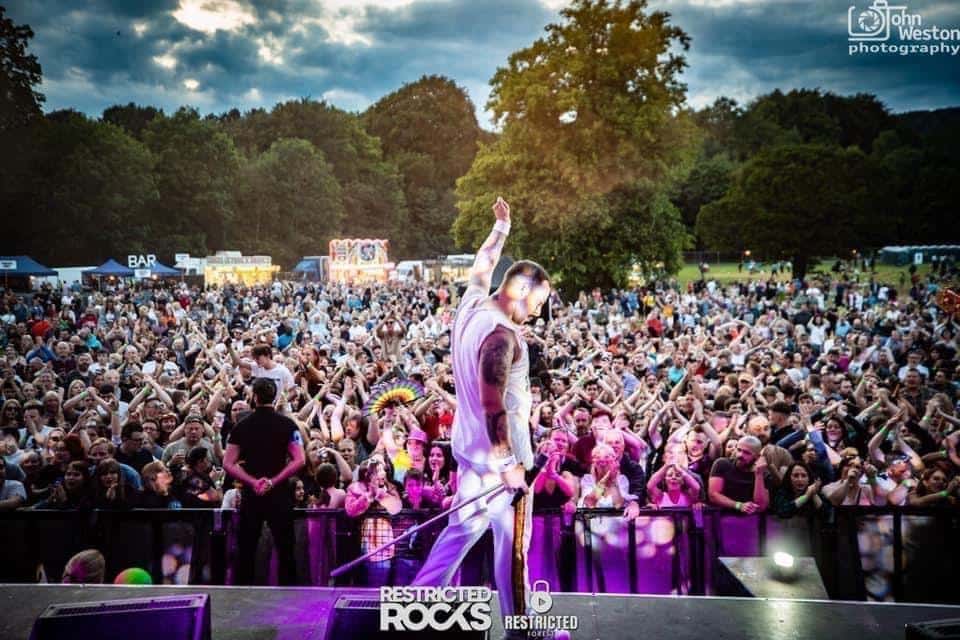 Sat 28 & Sun 29 Aug 2021 – Witton Park – Restricted Rocks returns for a massive two day festival in Witton Park, with packed sets of the biggest Tribute Acts in the UK today.

Restricted Rocks will be offering 2 days of a fun-packed family festival. Expect chorus chanting and crowd surfing mayhem! Tickets are just £5 per day but more expensive on the door, so best to buy them online now.

Tickets available here: Restricted Rocks